If you really desire to have healthy, fabulous hair, then reach for hair butters or try a natural argan oil. This cold-pressed, unrefined, 100% organic oil produced by Nanoil is a quintessence of professionalism and effectiveness. What benefits it has?
Argan oil is a serious rival to all cosmetic butters and oils extracted from natural materials. It makes perfect replacement for all cosmetics we use daily. Check why it's so good!
Nanoil 100% Argan Oil
Beauty Nanoils is a proposition for those who want the finest-quality products, not just looking great but also coming from certified reliable sources.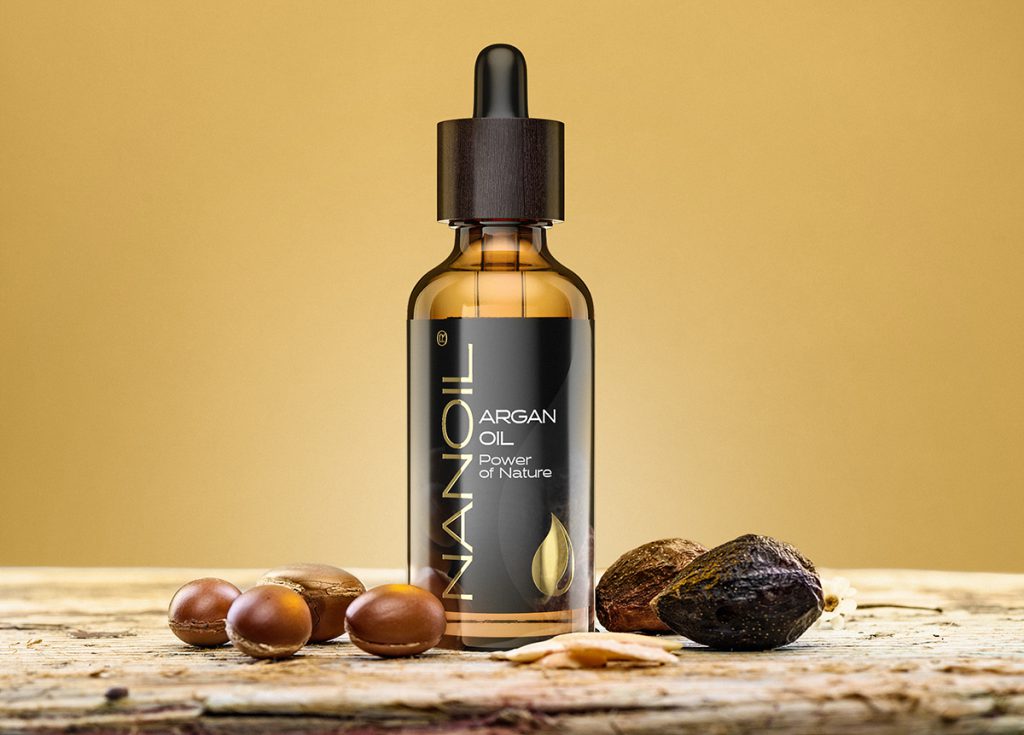 Nanoil Argan Oil is gold-color, instantly-absorbed oil that has its beginning in fatty acid-rich seeds of Argan trees (found exclusively in Morocco). It is cold-pressed and unrefined, therefore, it preserves 100% nutrients. The product's leading (and only) ingredient is pure, original argan oil featuring the Ecocert label – you won't find any unnecessary preservatives, aromas, colorants or additives in Nanoil. It is a natural answer to the needs of hair.
What are its qualities?
Natural Nanoil Argan Oil is suitable for use on hair and skin on the body and face, nails, eyelashes and eyebrows. A truly multi-purpose and versatile product which:
is an emollient locking in water
has heat protective effect useful for hairstyling routine
is a natural sunblock
delivers nutrients to hair and enhances repair
is a lightweight product making tresses smooth and elastic
Nanoil Argan Oil: effect
The effect of using Nanoil Argan Oil depends mostly on what you use it for, how much and how often. Take a look at the most popular uses of argan oil.
Argan oil for use on on hair
Some people say it made their hair grow faster. The truth is argan oil strengthens and nourishes hair follicles, which may actually translate into longer, thicker and softer hair yet the oil's prior function is delivering protection. Treating hair with Nanoil Argan Oil makes it resistant to harsh weather conditions so the sunlight or heat won't do any harm. Day by day hair is better moisturized, easier to style and simply better looking.
Argan oil for use on face
Argan oil works also for facial skin care, especially for dry, damaged and aging skin. Nanoil Argan Oil is fast-absorbing, works from within and doesn't leave a greasy film. Thanks to that, it makes a far better option than butters e.g. coconut butter. Argan oil wins thanks to the properties and effect: keeps skin moisturized, has antioxidant effect, controls function of sebum glands and evens out skin tone.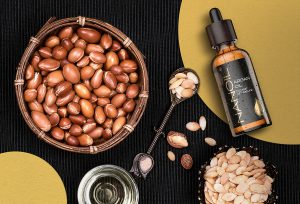 Argan oil for use on body
Face isn't the only body area you can apply argan oil to. Use Nanoil on the whole body as it improves skin's moisture, smoothes it and adds elasticity. The oil is great for massaging chosen body parts, increases blood flow and – in the long run – reduces cellulite and stretch marks. Still, it mostly protects skin against loss of water, the sunlight and other damaging factors, making skin soft and smooth at the same time.
Argan oil for use on nails
The oil has one interesting feature which is ability to act as natural nail conditioner repairing and strengthening the nails. Rub it systematically into brittle, thin, split nails to see them getting better after just a few weeks. Nanoil leaves the nail plate stronger, smoother and mostly shinier.